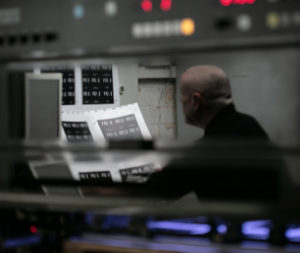 Quality is key
As an ISO 9001 certified printer, you can be confident that we won't compromise on quality, colour or materials. Your brochures, booklets, leaflets and other printed materials will be of the highest standard.
Our electroinks and UV instant drying, combined with strict GMG colour management produces enhanced image quality and incredible high definition results.
We know how important it is to act quickly to ensure your campaign goes live on time. Thanks to our huge range of machinery and extended production hours, we offer exceptional lead times.
Discover