Customer
Dene Healthcare is the North's premier practice provider, established on a foundation of trust, value, and service quality.
Dene Healthcare ensures their customers have the resources and equipment needed to meet the demands of modern practice. They offer convenience and a work ethic that allows their customers to focus on what they do best.
Dene Healthcare prides themselves on their personal touch and in-depth knowledge of General Practice. Their aim is simple – to provide the best service, choice, and support to help a practice maximize its potential.
The Challenge
As a multi-award-winning medical supplier, Dene Healthcare wanted to ensure they could stand out from the crowd. They attend multiple exhibitions each year and were looking for a promotional gifts supplier that would be able to offer something a little bit different, that was on-brand while managing the whole process from start to finish.
The team is very busy keeping up with growing client demand, and therefore they were looking for a supplier who could provide advice and recommend products that would complement their brand and leave a lasting impression with clients. It was important that Dene Healthcare could find a supplier that they trust to deliver on time within the time frame required.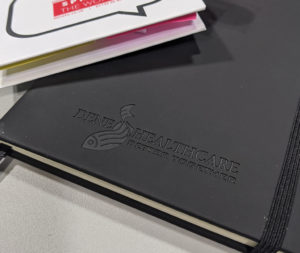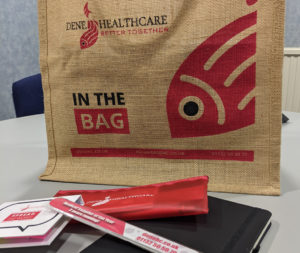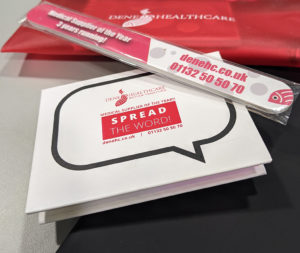 The Solution
Platinum was on hand to offer this start to finish service with the help of a dedicated account manager.
Platinum was able to offer Dene Healthcare a solution to their problem by suggesting products that were that little bit different and would keep Dene Healthcare in the forefront of the minds of the GP surgeries they would be visiting.
From tote bags, notebooks, pens and stationery sets, to nail files and thermo mugs, Platinum suggested products that fit with the Dene Healthcare brand, but were that little bit different to stand out from the crowd.
With a full-service offering, Dene Healthcare knew they were in safe hands with Platinum and have a reliable supplier of quality promotional items.