Customer
Inter Ceramica is a successful, forward-thinking, family-run business founded in 1990. Starting with a small retail unit in Harrogate, today the company has expanded to have further retail outlets across Yorkshire, displaying their own bathroom and kitchen designs and a range of Italian porcelain tiles.
The Challenge
Inter Ceramica were moving into a new phase of their business, with family members joining the team, and they felt it was time for an updated look and fresh new feel.
Inter Ceramica were wanting to update the brand that they had and be able to separate areas of the business out easily. They were wanting a cleaner feel that would fit with their new website, brochure and signage, and a logo that would represent the business and their values.
They were keen to have an identifiable brand that would be easily recognised between their three showrooms and tie the business together as a whole.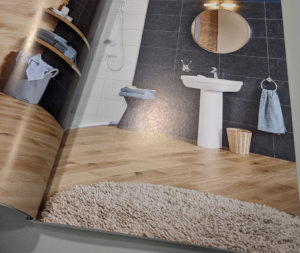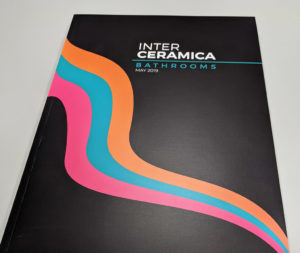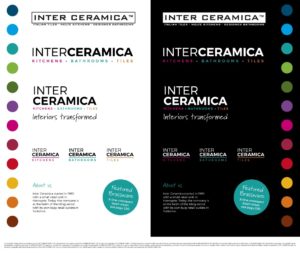 The Solution
After meeting with Inter Ceramica and getting a feel for where the brand was going, our design team came up with the concept of streamlining the logo and taking a more modern approach to what was already there. By taking the three areas of the business; kitchens, bathrooms and tiles, Platinum chose three standout colours to represent each area individually. This could then be represented on their website in each area, making it simple for customers to recognise each range.
The new logo has different font thickness to allow each part of the name to stand out, as well as the three bright colours of the business highlighted below. The simplified version of the logo takes the first letters of Inter Ceramica and the three colours for the business areas layered below and makes a fantastic addition to their marketing materials where an icon is needed.