Stonebridge Homes
Stonebridge is a luxury house builder based in Yorkshire. They have been building homes for 10 years, with a total of nine developments currently open across Yorkshire. Platinum have worked closely with Stonebridge through their recent rebrand, with various marketing collateral and site signage. 
The Challenge
As Stonebridge were continuing to expand, their need for brand consistency across their sites, for signage and hoarding, was apparent in order to make their sites secure.
Having previously used an agency, it was difficult to get the uniformity needed across the brand. As a result, Stonebridge decided to create an internal marketing department, enabling them to monitor their branding more closely.
With their rapid expansion and acquisition of several new sites, it was imperative that the branding was consistent and represented the company and their values to potential new home buyers. Stonebridge were keen to find a company that they could work closely with to achieve these goals.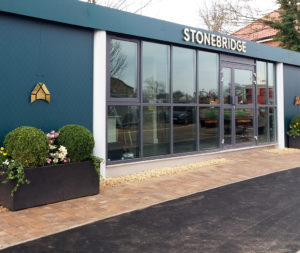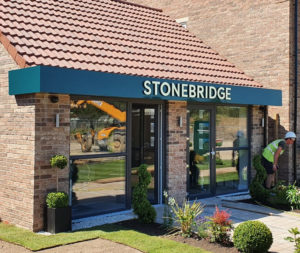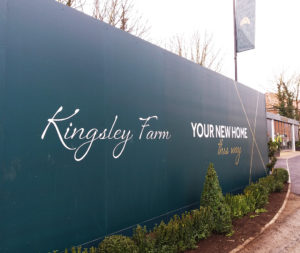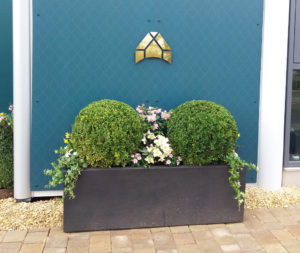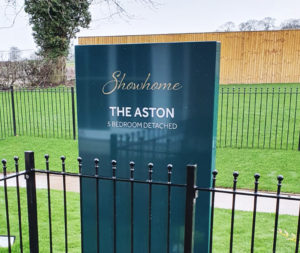 The Solution
Being able to offer a full-service solution, Platinum were capable of producing all Stonebridge's signage, hoarding and printed marketing literature while maintaining consistency across the Stonebridge brand.  Platinum also arranged the fittings of all signage and hoarding at each site as necessary.
This brand consistency has meant Stonebridge are confident that each site reflects their ethos and welcomes prospective new home buyers to their sites.
Having built a great relationship with their dedicated Account Manager, Stonebridge have worked with Platinum on new products and ideas. These include; house and specification brochures containing screws as part of a hinge mechanism, updates to their folders and letterheads to incorporate foiling and 3D signage including gold dibond lettering and icons for their site sales cabins.
"Platinum consistently goes above and beyond for us. No ask is ever too much and together we nearly always find a solution! Communication is always great, and every job is done to the highest quality from start to finish."