SYSTRA
SYSTRA keeps the world moving through connecting people and places. With over 800 UK-based technical staff, SYSTRA deliver engineering, consultancy and development services that enable the safe and efficient movement of people and goods. SYSTRA has been involved in UK mobility and mass transit schemes for 50 years.
The Challenge
SYSTRA renovated its office space in York and was looking for ways to transform the space into an area that represented the company and its values, the renovation offered an opportunity to underpin the brand values through its interiors.
Whilst visual impact was important, SYSTRA wanted to provide a functional space for new meeting rooms, being light and inviting, yet offering privacy.
As their colleagues would soon be returning to the office, speed was of the essence in transforming the space, creating an inviting working environment with a wow factor. SYSTRA was looking for a supplier they could partner with on the project to offer advice and deliver transformational results, on time.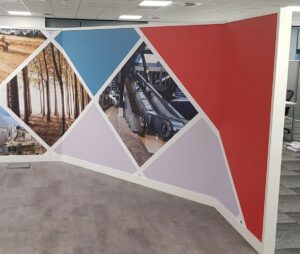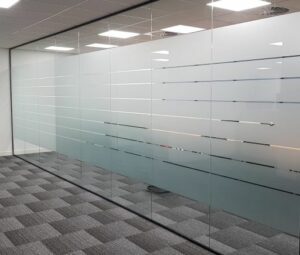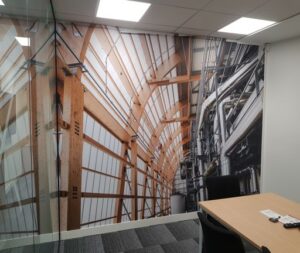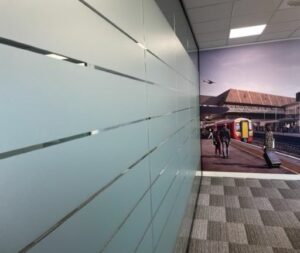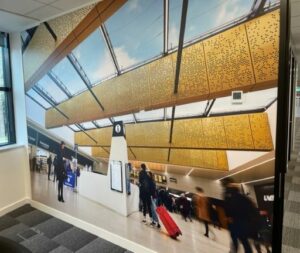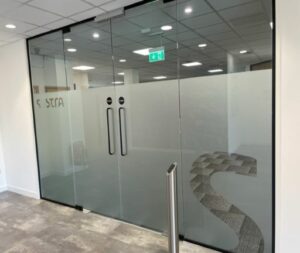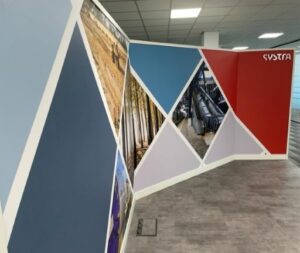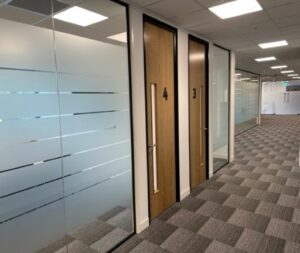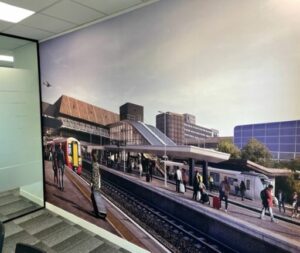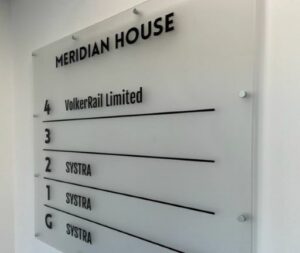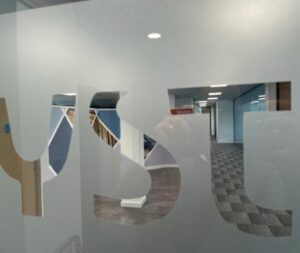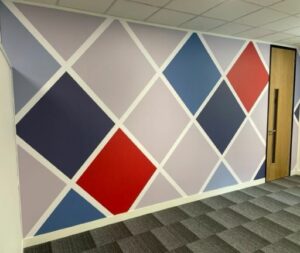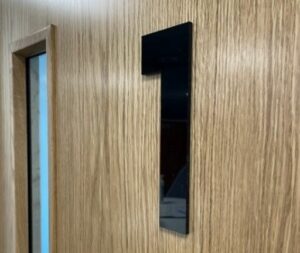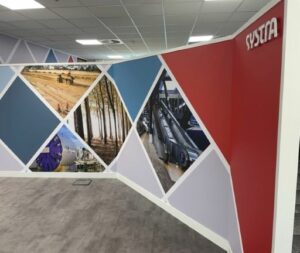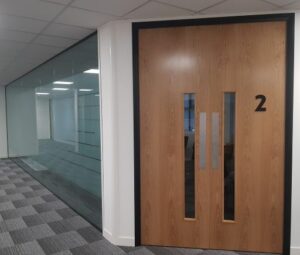 The Solution
Platinum was on hand from the outset, starting with a site visit whilst under construction.
Working from plans for measurements and offering advice on different options, from branded wallpaper, frosted glass panels and cut vinyl statements to acrylic logos and door numbers for the offices.
Working closely with the marketing, design and facilities team, Platinum created a variety of different solutions, perfect for each area. As we can print onto a large variety of different materials, we helped the team at SYSTRA create an array of vibrant designs providing an inviting environment whilst keeping a professional feel.
With the support of their account manager, with one point of contact, SYSTRA was guided throughout the whole project with a smooth process for any queries and support along the way.