Posted by
Share
In a conversation two months ago with my wife, we were working out our years served with our companies. I realised the 25-year mark was coming up but didn't know when, HR stepped in and confirmed the start date of 17th July 96! Ninety-six!!
I wasn't sure how I felt about that… it wasn't planned.
After finishing Art and Design at college, enrolling in another course in catering, as that's what my holiday job was, and doing a year of "day release" it was apparent the role wasn't for me, or the hours weren't for me. In the local paper I saw an advert at Harrogate Printing LTD requiring a Print Finisher. Armed with my Art and Design qualification and the justification that print is Art and Design, I went for the interview. My first proper shirt and tie one! Well, I got the job but there was a 3-month probation period. I honestly didn't think I'd be there that long before I worked out what I would do next.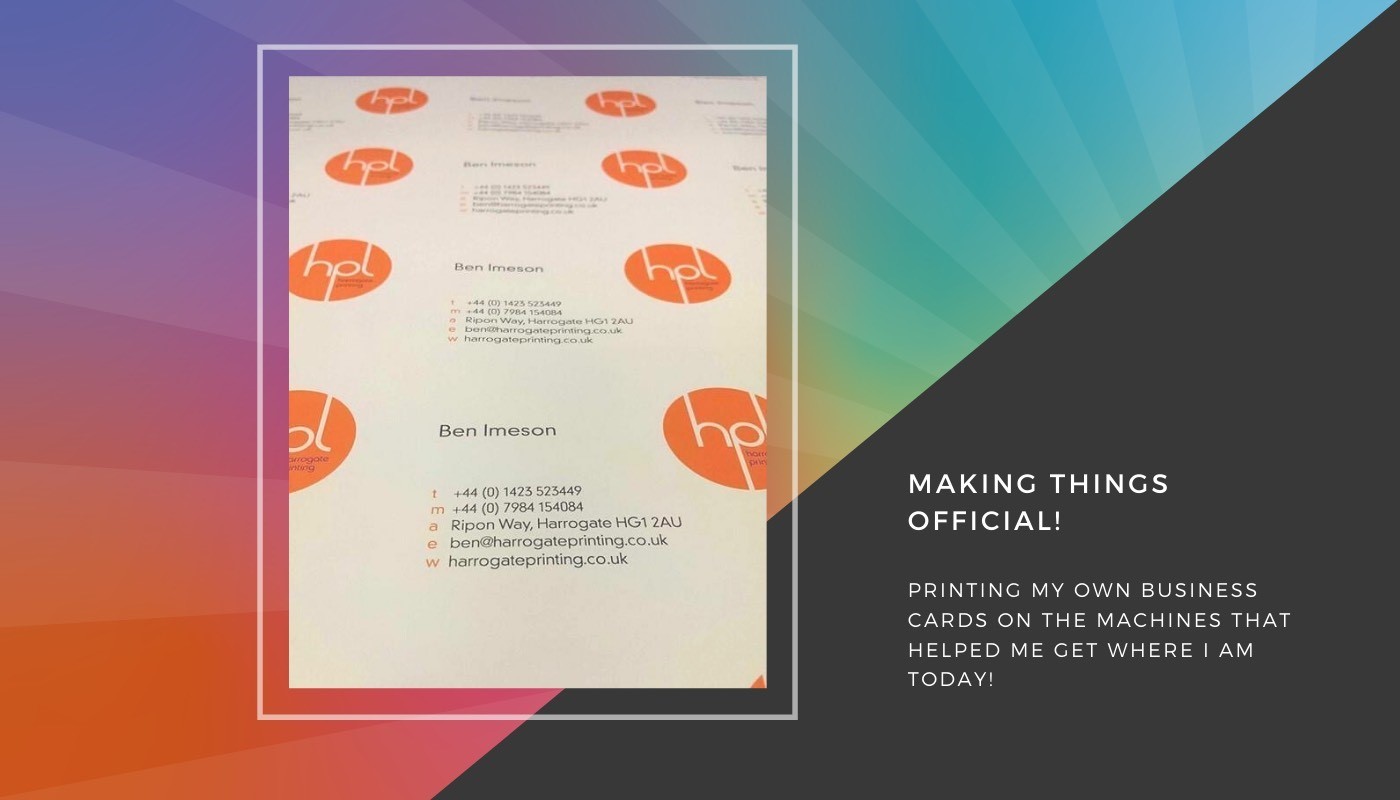 I remember my starting salary, £6k/year and day shift. Way better hours and way more than I was on!
Three months passed and the process of what I now look back on and call a career started. More responsibility = more pay! My wage soon doubled. I got engaged, my wage increased again as I became a printer. We bought a house, my wage increased again as I started on the largest machine the company had. It wasn't long before I was on some decent money for a 26yr old. I seemed to have a knack for learning new machines and managing my time whilst on shifts. Digital print was emerging and again I offered to have a go. I will be honest, back then my PC skills weren't the best but I could learn! Even got a week in Barcelona and another to Maastricht out of it, that was fun.
I seemed to have a rough 5-year cycle with 5 years finishing, 5 years litho and 5 years in digital. The most recent career change and the one I struggled with the most was sales. I had zero experience but I did know print and we hoped that would be what made it work.
What started as a normal day changed my life for good and for the better.
Harrogate Printing was a small team overall with only a few sales people, two of which were soon going on maternity leave. I remember Paul, our sales manager, coming in and saying he didn't know what HPL would do. We'd had a spell of sales people joining us and promising the world only to leave us after over selling themselves. Paul was concerned and for some unknown reason, bearing in mind I'd spent the last 5 years in the print room, on my own, barley speaking to staff let alone customers apart for the odd print demo, I chirped up. "I'll have a go, how hard can it be?" (Bloody hard, that's how hard it can be). His eyes lit up, he genuinely thought it could be a good idea and went to speak to the boss. I bottled it and retracted my offer as I chased him to the production office.
Two days later the owners were still trying to convince me. I'm glad they did but it took a while for me to believe it.
I still vividly recall the surreal day that I walked up the front office stairs instead of walking the concrete print floor, I didn't even clock in. With my new shoes and sharp shirt, I sat at my new desk not knowing what to do next. So I called my mate and asked him if he needed anything!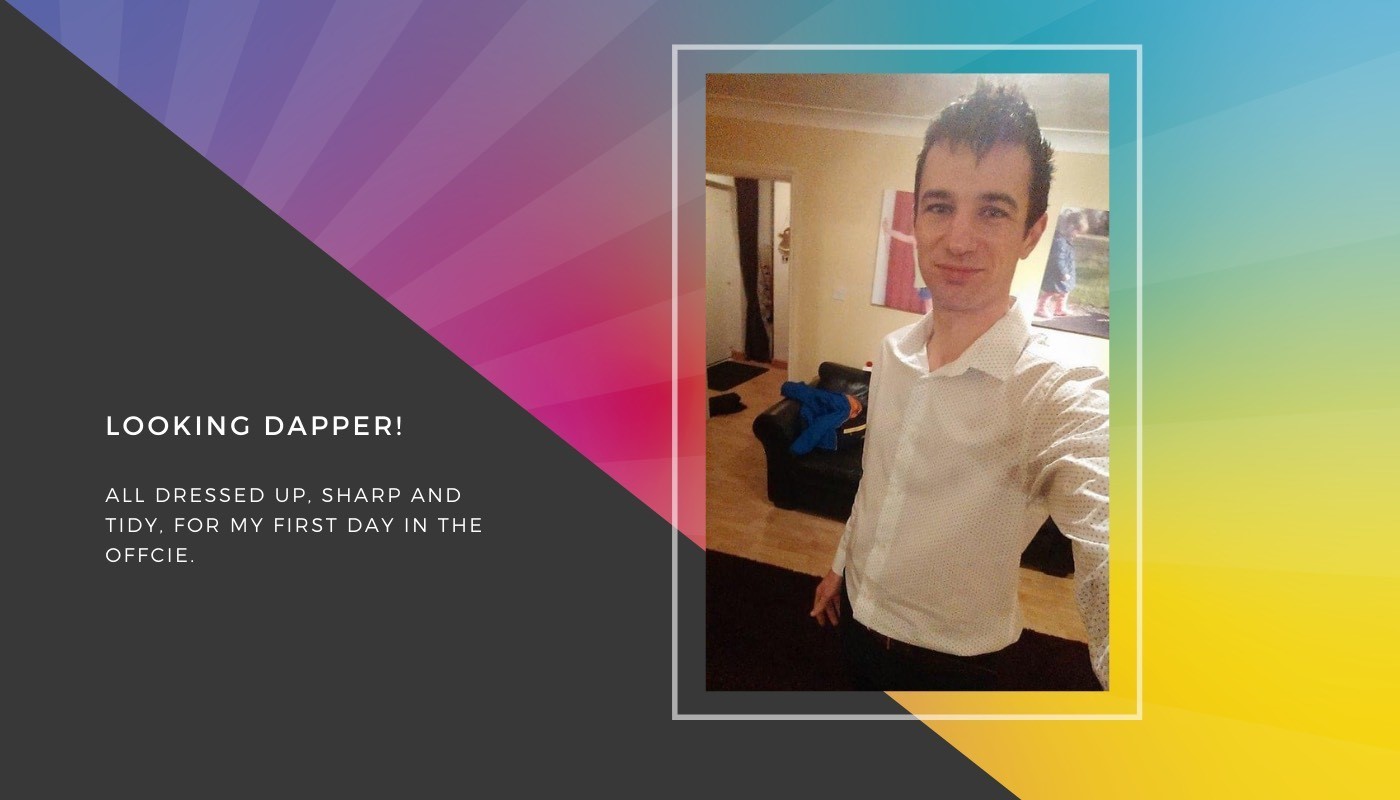 After two years in sales and getting the hang of things another change was about due. HPL merged with Platinum to become PlatinumHPL. As with most of my journey so far the changes I've gone through have been an emotional roller coaster and it was a difficult time to get through. However, as with most change, it was for the best and I began to thrive in my job under the new rebranded company.
Another 5 or 6 years passed in Sales and I'm still enjoying it. There have been tears, it's been intense at times as the learning curve for this role was the steepest and it's changed me for the better.
I did wonder if I regretted the 25 years. Should I have moved on or pursued other things? It's a strange one… 25 years!!
But in truth I don't like change but I don't like being steady either.  In reality I've changed jobs just within a company, I've met new people as they came and went. I really don't think I'd have had a better career jumping ship although it did get very close to that when we merged with Platinum, but that soon got ironed out.
I found a good company, worked hard and got rewarded. In 25 years, I could count on my hands the days I really didn't want to go in on a Monday morning. Why would you change that? Well I wouldn't!
It's worked for me and I'll keep working for them.
Ben.