Posted by
Share
Everywhere we look we are being sold to. Its clever really, we go on the internet and browse something and then next thing you know that item is popping up on your Facebook timeline like it was always meant to be there.
This reminds me a bit of a film called Minority Report starring Tom Cruise. Have you seen it? There is a scene in it where he is walking through a shopping mall and everywhere his eyes turn the shops shout out personalised recommendations of products that might be right for him. Whether it's a jumper to match his eyes or a repeat purchase of something he has already bought, everywhere he looks the advertising is tailored for him.
We haven't quite got there yet when it comes to advertising, but I can't help but think it won't be long. The Minority Report is a great film, and if you haven't seen it, do. It does give us perhaps a small glimpse into the future and how advertising and sales could change to be so much more personal.
So, what do we have available to us now, that can help us stand out from the rest and shout our products from the rooftops without scanning a consumer's eye as they go past? Platinum might just have the answer to this with digital screens. Although it's not a new concept to display items on digital screens, it definitely isn't the norm.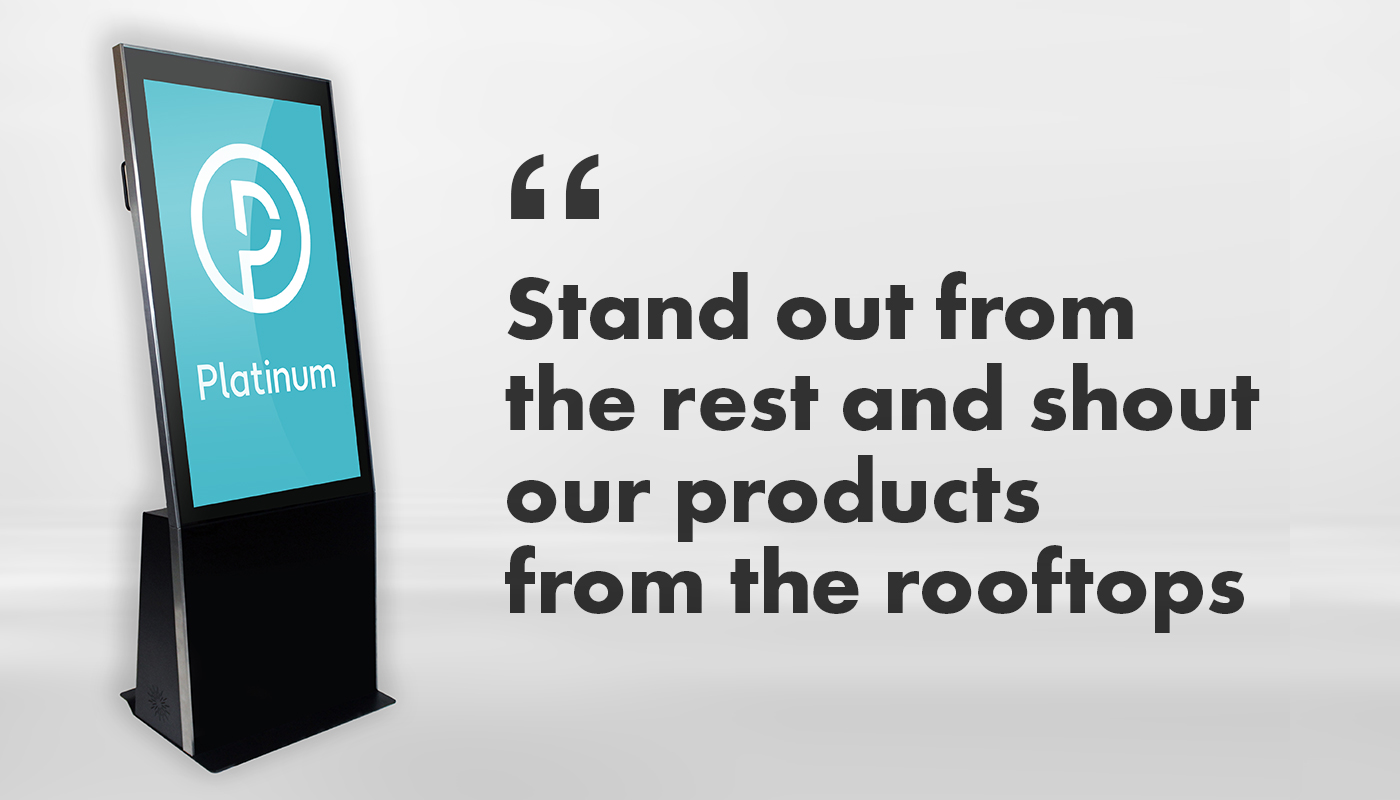 In such a busy world, where people don't have the time to stop and chat or read a lengthy leaflet or brochure, we need to be able to convey our messages quickly and in a concise way. A digital screen can be a fantastic addition to any event, reception, shop or office. Designed to withstand busy retail and commercial environments, they can help you and your message to stand out from the crowd.
Imagine having a welcoming message on a board, customised with your visitors' name in your reception, or a video of your latest products and offers playing in your shop window.
With a variety of shapes and sizes, digital screens can be designed to your specifications, with the option of a customised stand. You can even have pegboards offering hanging space or shelves for brochures and other items.
Screens can not only be useful for selling to your customers, but they can also be a great source of information, whether it be a video showing how your products are made, a welcoming message, or company announcements, it is a great way to give information easily.
There are so many designs and options available that you are bound to find one that fits well with your company. With an option to customise, you can really make it a stand out piece bespoke to your needs and branding.
Get in touch today and let us walk you through your options. There is bound to be a screen that will fit your needs.