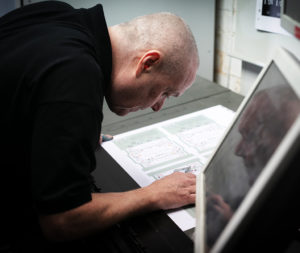 Lithography, commonly known as litho printing, is a sophisticated printing technique that involves transferring an image or content onto a plate, which is then inked and used for printing. This versatile process is suitable for printing on various materials, including paper, cardboard, and more.
When it comes to litho printing, precision is paramount. Skilled professionals must ensure that the inks are meticulously mixed and applied in the correct sequence for optimal results.
Litho printing is used worldwide, particularly in producing high-quality items like books, catalogues, and posters. Its popularity stems from its ability to deliver exceptional quality with a rapid turnaround. Although it requires more setup time compared to digital printing, litho printing excels when it comes to producing large quantities of high-quality repetitive items.