Customer
Known as Yorkshire's Garden Racecourse, Ripon Races has been hosting some of the most exciting, prestigious and enjoyable racing in the country for more than 300 years. Ripon Racecourse never fails to impress year on year with its outstanding back drop, exciting atmosphere and being situated in one of the country's most beautiful and historic cities.
The Challenge
Ripon Races were looking for a partner to help them execute their marketing campaign, aiming to target local organisations to increase awareness and ultimately the number of visitors to their venue this year.
Whilst email remains an important marketing channel, Ripon Races wanted to increase their reach, customer engagement and open rates by using Direct Mail. Due to a busy up and coming season Ripon Races required full support with their campaign, including data sourcing and management of any returns.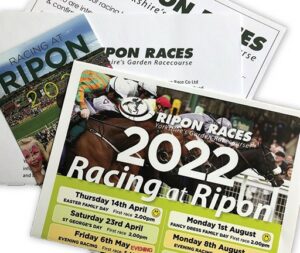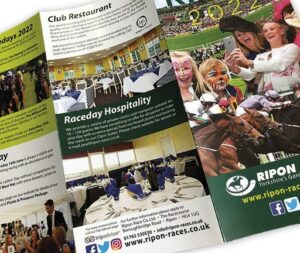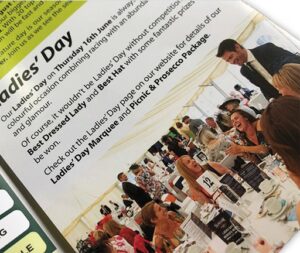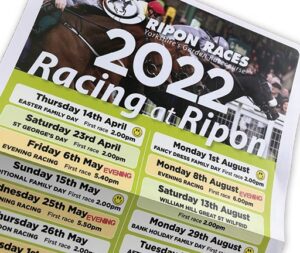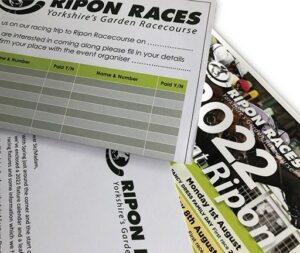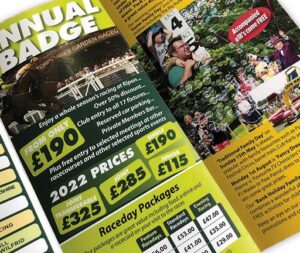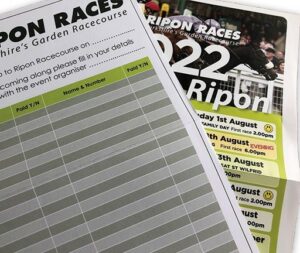 The Solution
Ripon Races decided to partner with the team at Platinum as we could support them with not only the mailing itself but with all elements of the campaign, from data acquisition and mailing to secure management of any returns.
The team advised on the appropriate target market radius, sourced the data, printed a personalised letter, calendar of events, form and a bespoke leaflet about Ripon Race course.
Due to the effective use of design content and messaging the mailing was posted using advertising mail, offering Ripon Races a significant saving on postal rates.
As Platinum also managed the data and any returns, this saved Ripon Races significant time and expense. With thanks to our ISO 27001 certification and years of experience in the mailing sector, Ripon Races were confident that the data and mailing were handled to the highest standard.